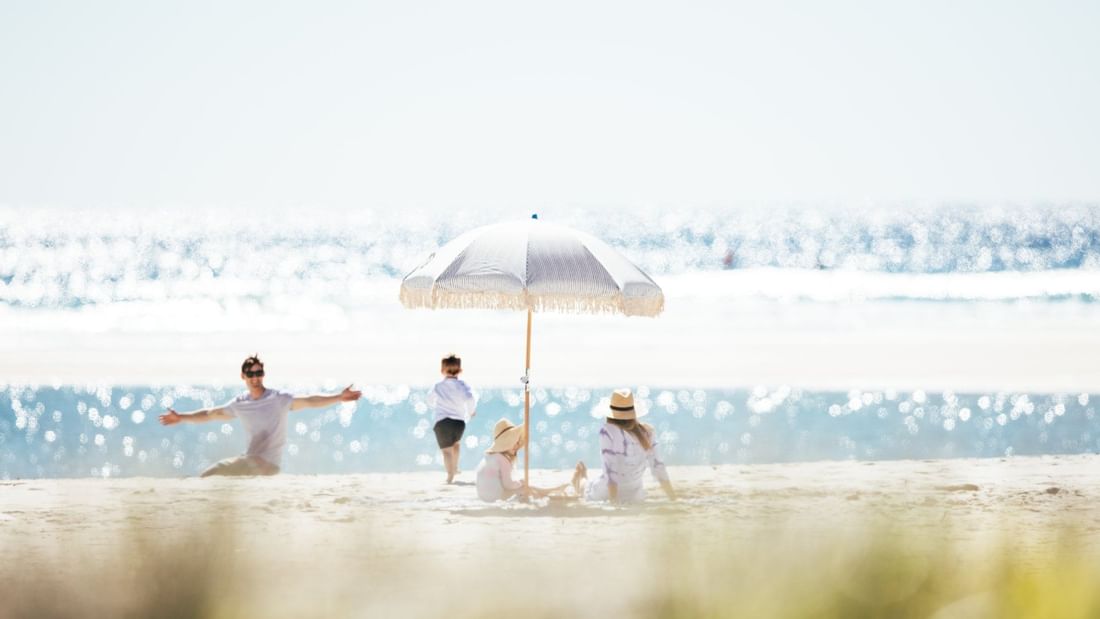 Description
Spanning from Coolangatta in the south to Main Beach in the north, the Gold Coast offers some of Australia's best beaches and picture perfect coastlines. Whether your chasing surf breaks, looking for a cosy spot to soak up the sunshine or on the search for humpack whales (between June - October) the Gold Coast has it all and it's all just an easy drive from Mercure Gold Coast Resort. Here are some of our top picks for the Gold Coast's best beaches to visit on your next holiday.
Broadbeach | 8 minute drive
Test your skills with a surf lesson, or relax and unwind under the trees of the beach front parks. If sand between your toes isn't for you, wander along the Broadbeach Mall, famous for alfresco dining and a boutique shopping experience. Duck across the road to the Star and experience a world class show, roof top bar or dabble a little in the casino.
Burleigh Heads | 18 minute drive
Arguably the best view of the Gold Coast coastine is from Burleigh Headland, explore the rockpools or take an easy walk over the headland to check out the surfers or keep your eyes peeled for wildlife in the trees above. Sunday afternoons are popular to lay out a picnic rug, order a takeaway pizza and enjoy the sunset.
Tallebudgera Creek | 25 minute drive
Just the other side of the headland from Burleigh Heads is magical Tallebudgera Creek, popular amongst families with it's calm waters. The national park is a stunning backdrop while you dip your toes in salty water, keep your eyes peeled as dolphins can sometimes be spotted! Grab a coffee & delicious pastry from Custard Canteen and take a stroll to the end of the rockwall with beautiful views down the coastline to Coolangatta.
Surfers Paradise | 16 minute drive
Home to the famous Surfers Paradise sign, a must for the photo books when visiting the Gold Coast. Home to the most recognisable coastal city, here you'll fine restaurants & bars a plenty, shopping, markets and more.