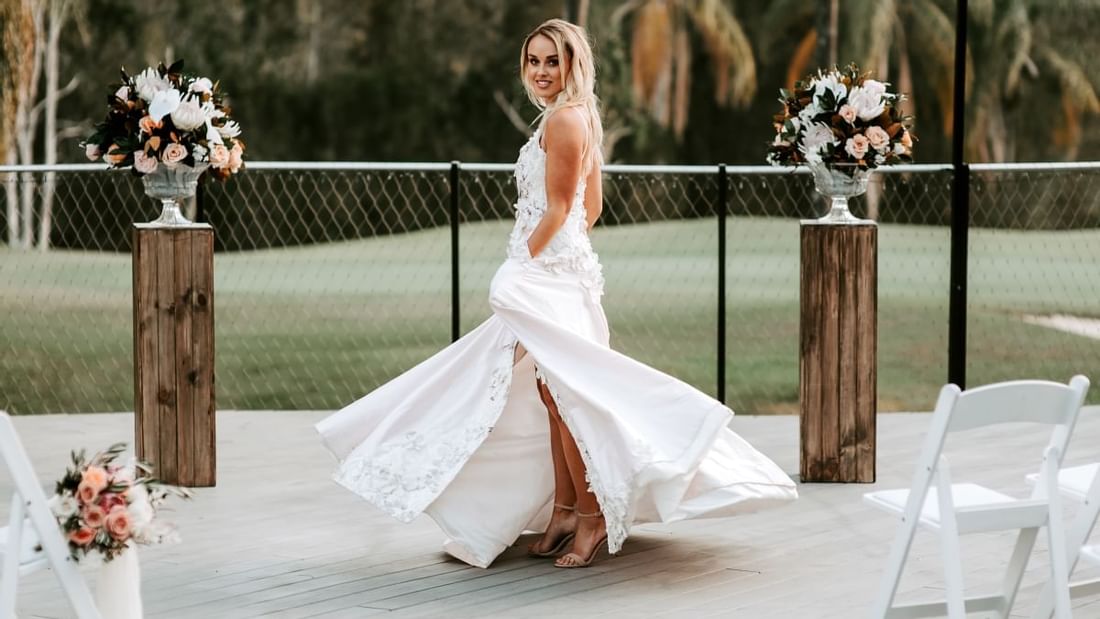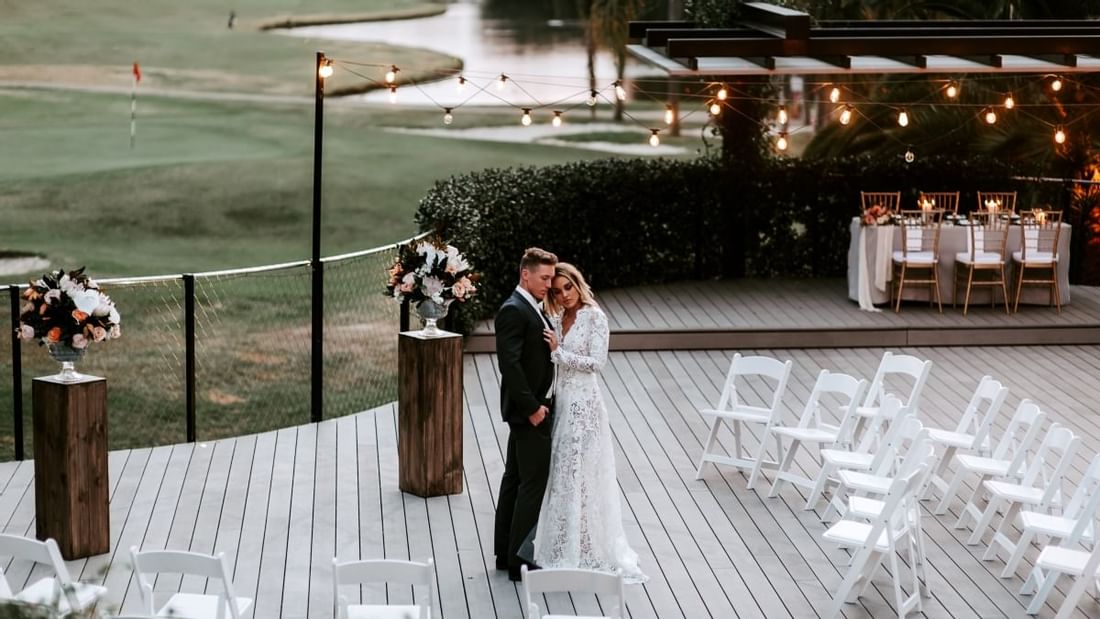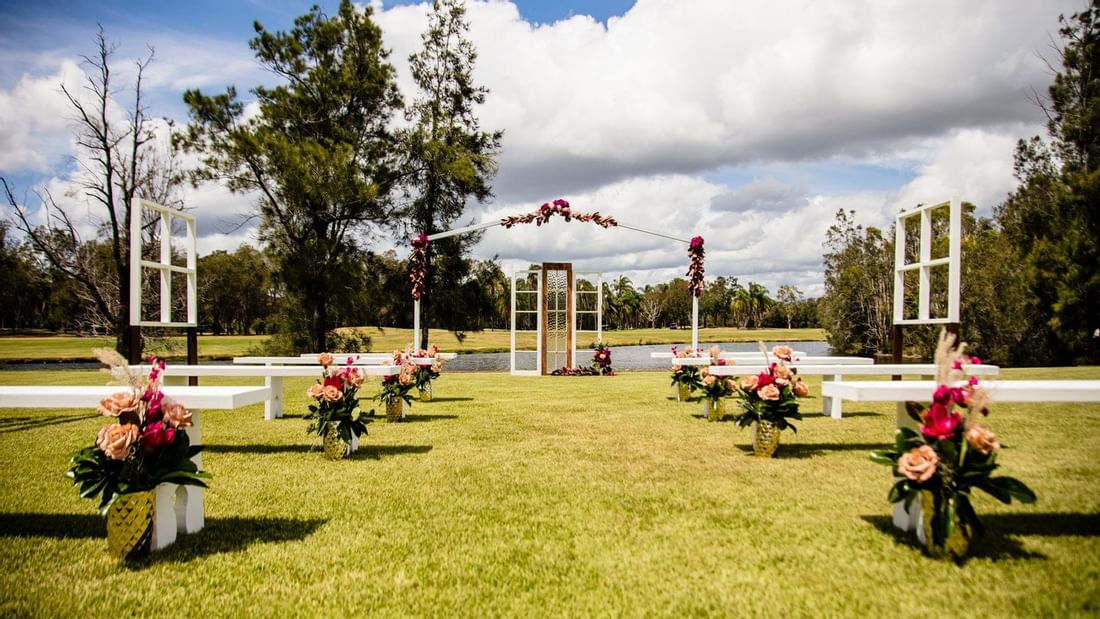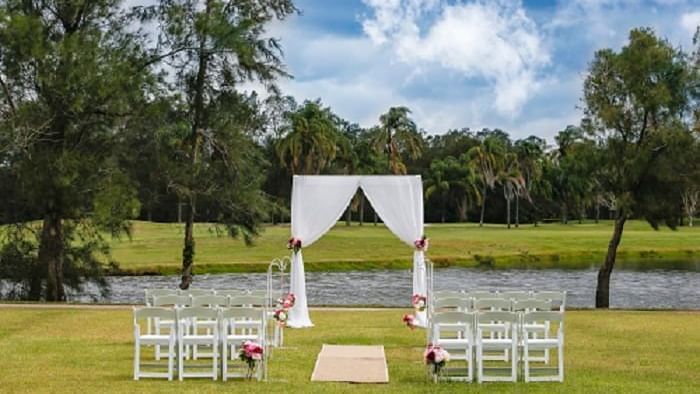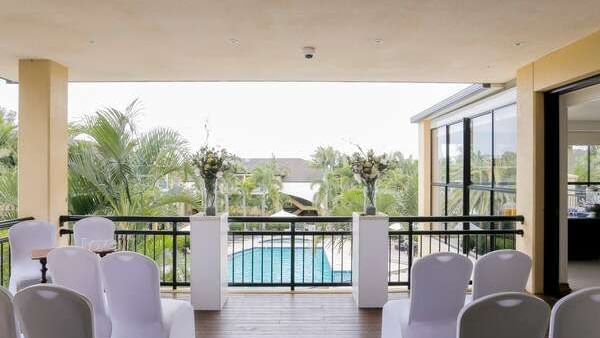 Description
In beautiful surroundings with hinterland views and lakefront sunsets. Ceremony options include (but not limited to):
The Deck
Set on the stunning Palm Meadows Golf Course looking out onto the Gold Coast Hinterland, have your guests bask in the glowing warm of the sun as you say your I do's in a beautiful setting.
The Lounge
An exclusive all inclusive room with a private terrace and panoramic views of the golf course. The perfect place for an indoor and intimate ceremony with your closest family and friends.
* A wet weather back up is always included for peace of mind as part of our packages.
Click here to contact our wedding coordinator.